Premium Feature
Find out more about this upcoming feature below.
Routes
Coming Soon
Do you travel the same route often? Perhaps your daily commute or the trip to the inlaws? That's what Routes are for!
The Route view is exactly like the Road view, except that you can fully customize which cameras from which roads appear and in what order. You can name the Route and even name the individual cameras, making navigating your common routes easier than ever. Once your route is saved you can access if from the Routes option in the menu. As a Premium user you can save up to 10 different routes.
To be the first to know when this new service is launched, please keep an eye on our Facebook page.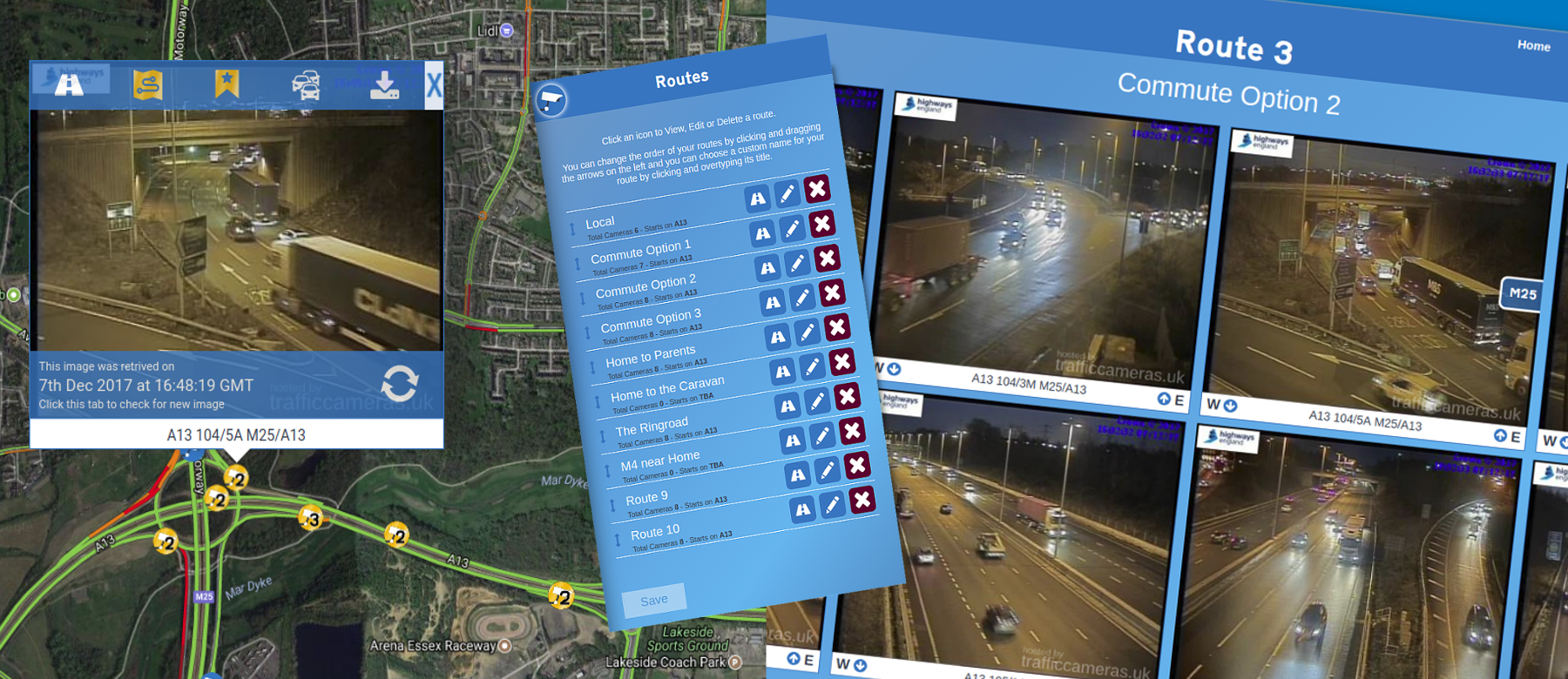 Premium users will also benefit from


No Ads
Enjoy all the features of the site without any annoying adverts!



Bookmarks
Bookmark your favourites cameras for instant access to the information you need


Themes
Customize the look and feel of the website with a fun theme
Contact Us
We're here to help in any way we can. If you have any questions regarding our Premium service, or anything else for that matter, please do get in touch.