Premium Feature
Find out more about this upcoming feature below.
Bookmarks
Coming Soon
Would you like quick access to specific cameras? As a Premium user you can save any number of cameras in a list here, giving you one-click access directly to them.
You can even give them custom names e.g. 'Outside work' or 'Junction 21' etc.
To be the first to know when this new service is launched, please keep an eye on our Facebook page.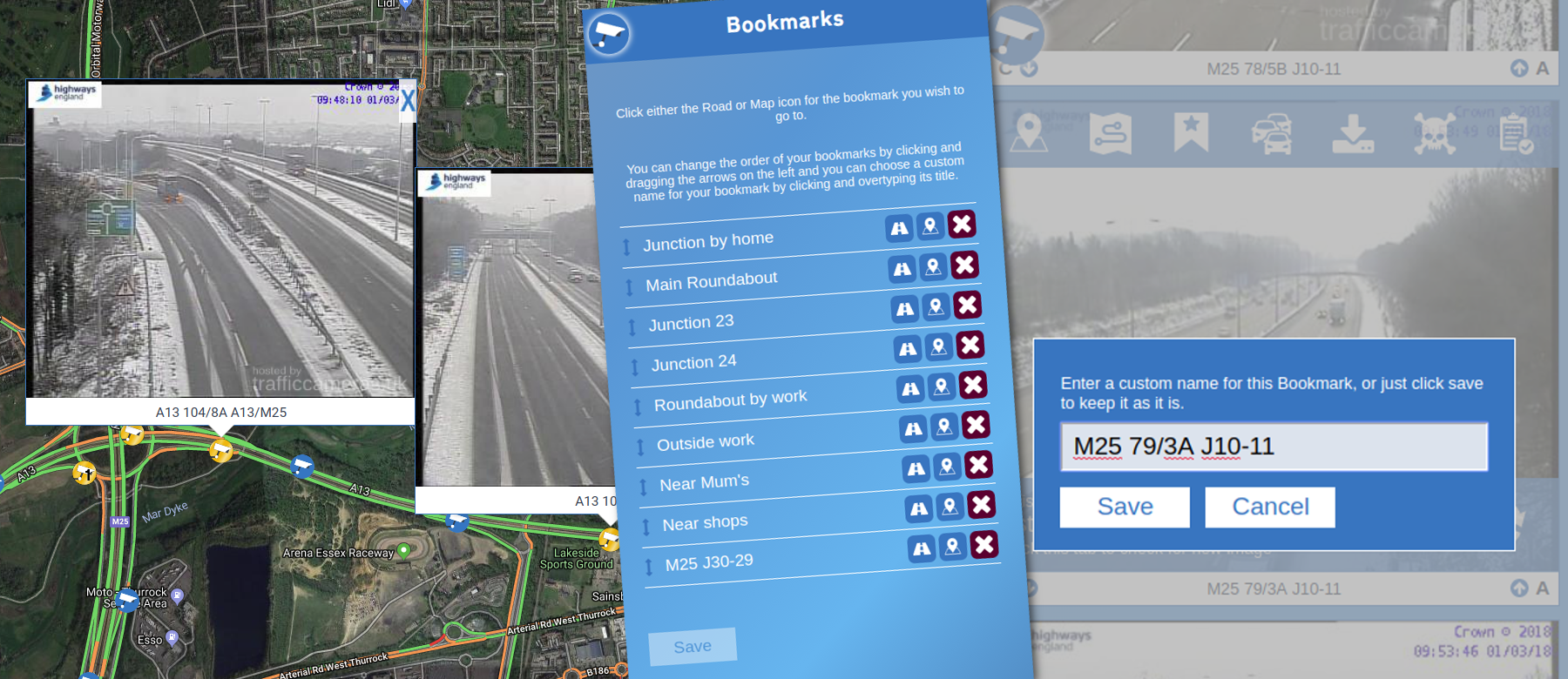 Premium users will also benefit from


No Ads
Enjoy all the features of the site without any annoying adverts!



Routes
Bookmark your favourites cameras for instant access to the information you need


Themes
Customize the look and feel of the website with a fun theme
Contact Us
We're here to help in any way we can. If you have any questions regarding our Premium service, or anything else for that matter, please do get in touch.